Complete Bar-code solution for $1,000.00
Bar-Code System programmable with Diamonds 2000, D2000 Search and Inventory Tracking for Diamonds 2000. This optional feature can be purchase to improve the speed and accuracy of Searching, entering new Memos, new Invoices and checks your Physical Inventory too!
Components:
1. DIAMONDS 2000 Software with Bar Code interface labels. This will enable you to print Bar Code labels for all or part of your inventory parcels on your laser printer.

2. Bar Code Reader. Any Bar Code Scanner that can read code 39 may be able to read the Bar Code on the parcel label. However, the IMAGTEAM 3800 Scanner can be programmed to enter stone details automatically into Memos and Invoices.

3. The DYMO LabelWriter is key component. This printer simplifies label making by allowing you to print one label at a time. Additionally there are two labels (see below), which can only be printed with the Smart label printer.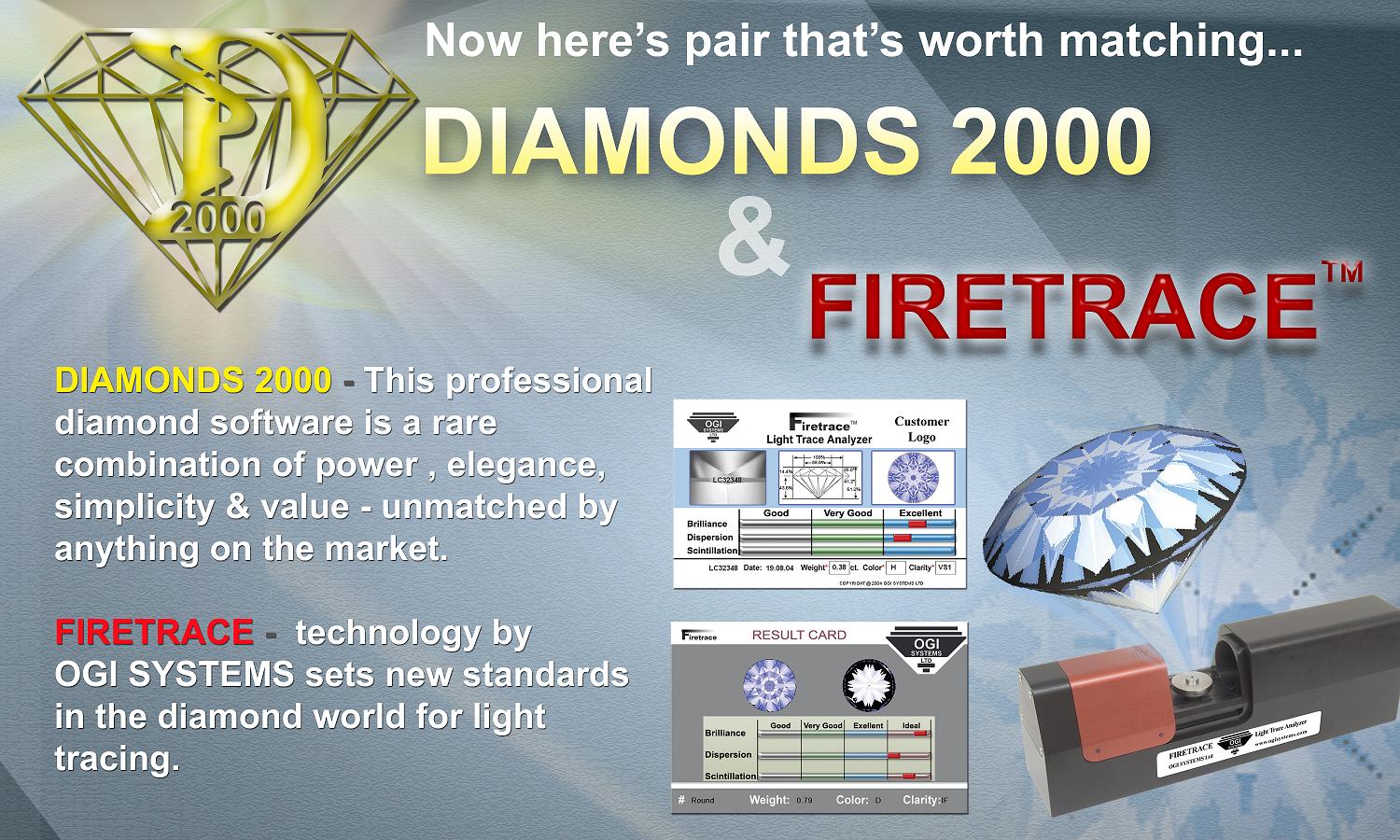 ---
Diamonds 2000 & Software Developers LLC Joint Venture presents:
D2000 IMAGE Export
Dear DIAMONDS 2000 user,
If you have any version of Diamonds 2000 you are ready for our new D2000 IMAGE Export program. This program will Converts certificate images scanned for Diamonds 2000 into different image formats (rename file to certificate# and Zip them if necessary) and delivers the files automatically to an e-mail account or upload to a FTP server.
You don't need to do a thing just scan for Diamonds 2000 and D2000 IMAGE Export will do the rest. Your setup options are: Scheduled time or Time interval.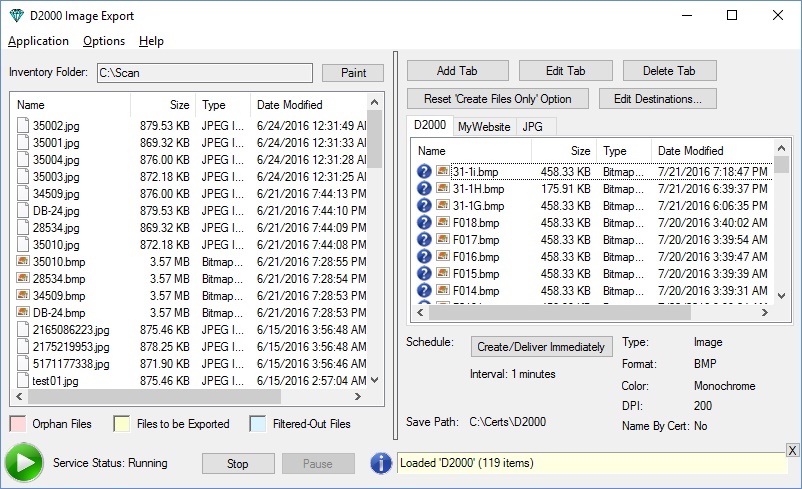 Prices for D2000 IMAGE Export
DESCRIPTION
PRICE
D2000 IMAGE Export (Include initial setup)

Price does not include support (Support may be purchased separately)

$ 500.00+T
All prices subject to change without notice
In this new D2000 IMAGE export program we emphasize on giving Diamonds 2000 users the edge over other diamond programs.
---
Diamonds 2000 & Software Developers LLC Joint Venture presents:
D2000 Search Plus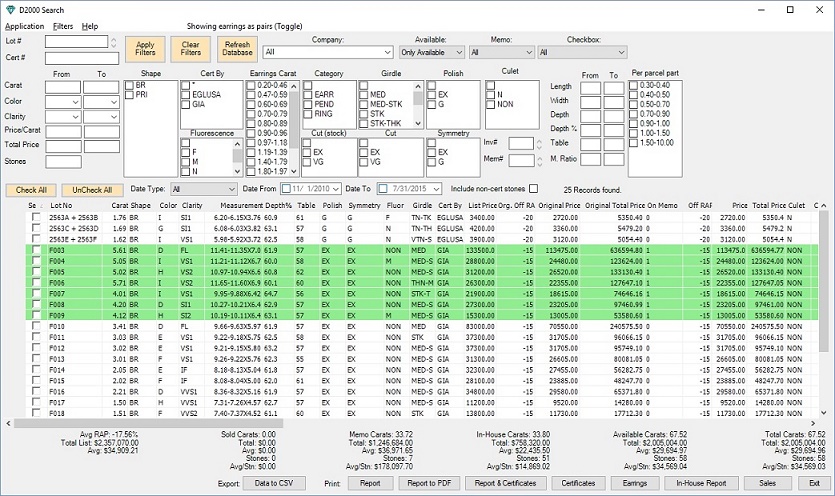 Prices for D2000 Search Plus
DESCRIPTION
PRICE
D2000 Search Plus (Include initial setup)

Price does not include support (Support may be purchased separately)

$ 500.00+T
All prices subject to change without notice
---
Copyright © DIAMONDS 2000